FieldBitcoins is another faucet that's been around for a while now, paying on time to thousands of happy users for a few months now! In the world of timed faucets, FieldBitcoins stands very close behind MoonBit in terms of the quality of the service offered. It's not immediately apparent if FieldBitcoins is an official sister site of MoonBit, or a clone – but if it is a copy, it's a good one!
The FieldBitcoins interface is very familiar to users of MoonBit. Payment is made weekly once you achieve the 10,000 satoshi threshold. Xapo users can receive their coins instantly with no issues.
The claims rates are as follows: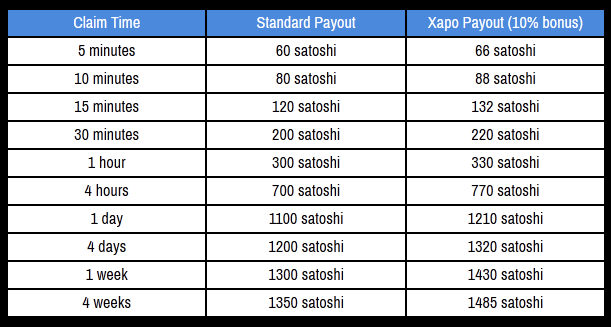 As you can see there is a 10% bonus for Xapo payouts which is fair – and the claims go through instantly!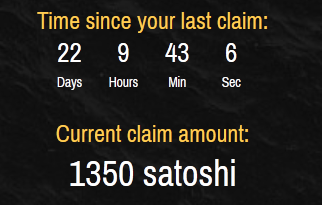 For shame! 22 days with no claims! Don't forget about FieldBitcoins like I did!

While this is slightly lower than MoonBit and even Jetco.in, it's still a very reasonable set-and-forget timed faucet, and definitely deserves your attention – it also features a massive 50% referral commission on all claims!
Join FieldBitcoins now!